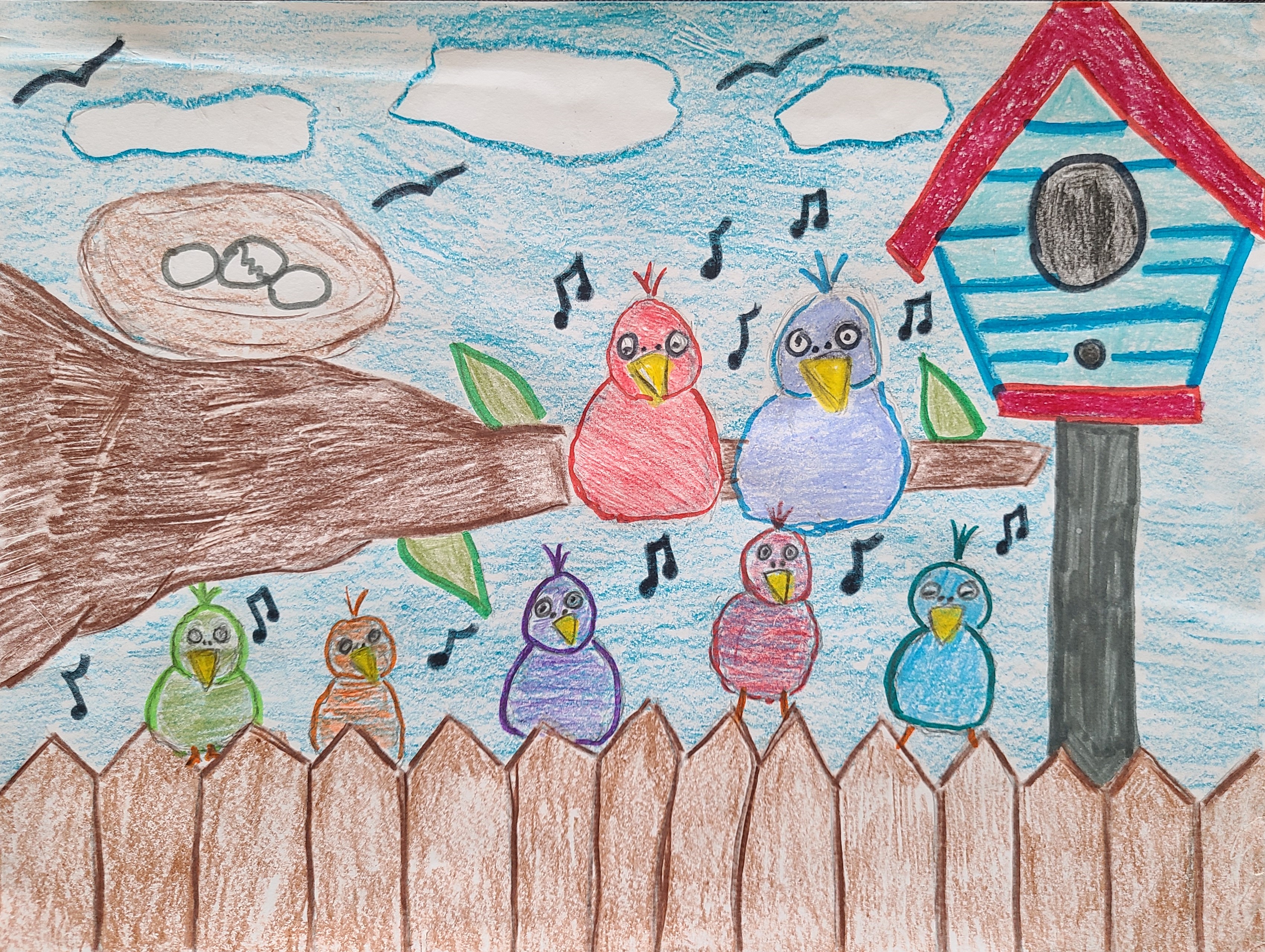 Each year we offer scholarships to our FeatherFest FledglingFest program to area youngsters. Children in grades 1-8 are encouraged to participate in our art contest and each winner along with an accompanying adult is treated to select family nature activities. The artwork from all of the finalists is displayed at FeatherFest Headquarters for festival registrants and the general public to enjoy.
We created a wonderful online gallery of the children's art and writing for all to enjoy. Our 2022 theme was Welcome to Bird City and children were invited to celebrate our Bird City Texas certification by thinking about what a bird city looks like to them. Then, take their ideas, real or imaginary, and combine them with art and/or writing to create their piece.
Click here to enter the online gallery and enjoy the amazing creativity of this year's participants!
Our scholarship program is made possible through the generosity of The John R. Eckel, Jr. Foundation.